Apply a few pumps daily morning & evening to cleansed skin. Use it on its own or layered with our oils or cream to seal in moisture and comfort. Finish with a moisturizer as needed. Absorbs quickly with a soft, silky, pearlescent finish.
Delivers phenomenal visible brightening, hydrating, resurfacing, refining and plumping benefits. Provides lasting moisture for 24 hours. Interrupts the stress cycle within skin. Protects from free radicals, stimulates collagen production, targeting hyperpigmentation and discolouration.

Studies show:
Cassia angustifolia (Indian senna, has been used in Ayurveda, Unani and TCM medicine for
millennia).The polysaccharides show:
Radiance: +51% improvement
Hydration: +37% improvement
Hyaluronic acid production: +99%
Collagen I production: +13%
rosa damascena (taruni) flower water, aqua (water), aloe barbadensis (aloe vera) leaf juice*, cucumis sativus (cucumber) fruit extract*, chrysopogon zizanioides (wild khus vetiver) root extract*, emblica officinalis (amla) fruit extract*, glycyrrhiza glabra (licorice) root extract*, glycerin**, isoamyl laurate**, prunus armeniaca (apricot) kernel oil, caprylic/capric triglyceride (coconut derived), potassium sorbate**, sodium levulinate**, cassia angustifolia (sonamukhi) polysaccharide**, ceramide np, ceramide ap, glycosphingolipid, hydrogenated lecithin, tetraacetyl phytosphingosine, cholesterol, stearic acid, glyceryl monostearate, cetearyl alcohol, 1, 2-hexanediol, acacia senegal gum**, xanthan gum**, cetearyl olivate**, sorbitan olivate**, tocopherol**, sodium hyaluronate, lactic acid, jasminum sambac (jasmine) flower oilΦ, +citronellol, +eugenol, +farnesol, +geraniol, +linalool and love.

*Certified organic, **ECOCERT/COSMOS certified non palm non GMO, §wildcraft, Φsteam distilled essential oil, +microbiome friendly from natural essential oils

Cassia angustifolia (Indian Senna, has been used in Ayurveda, Unani and Chinese practices for centuries). Studies of their polysaccharides show:
• Radiance improvement
• Hydration improvement
• Hyaluronic acid production
• Collagen I production

Composed with rare botanicals that are natural, unrefined and non-deodorized. They may vary in colour and fragrance with changes in seasonal harvests. We hope that you will embrace the beauty and purity of our precious ingredients.

Free of alcohol, parabens, sulphates, phthalates, palm, petrochemicals, formaldehyde, carbomers, phenoxyethanol, silicones, glycols, PEG, DEA, TEA, GMOs, artificial fragrances, colourants, additives and other questionable ingredients.

Handmade with love in India

Housed in luxe violetglass apothecary jars and bottles. A beautiful keepsake you can repurpose and recycle forever!
our heroine botanicals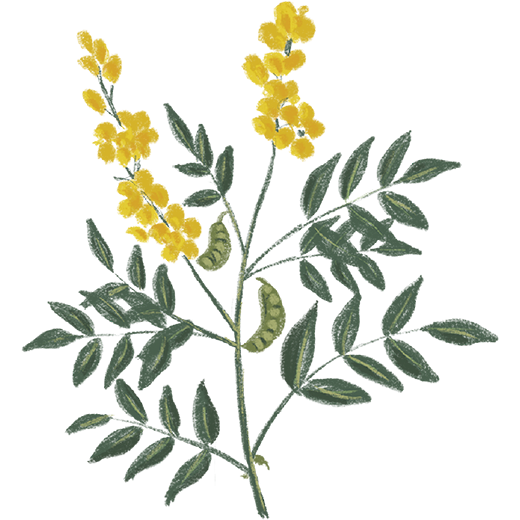 Indian senna (Sonamukha)
Botanical alternative to hyaluronic acid with incredible skin plumping and conditioning properties. Offers long-lasting hydration while soothing skin inflammation and stress
Licorice Root (Yashtimadhu)
Lightens discoloration, sun spots and UV damage. The complexion is rich in anti-inflammatory, antioxidant, and antibacterial. Brightens your skin
Customer Reviews
07/24/2023
questforglow -.
Good Product
I found this serum to be lightly hydrating and the beauty of this was in its finish - it left my skin with a pearlescent glow. If you saw the texture, you must have noticed the shimmery layer on top which is from mica and probably it is this that gives your skin that illuminating effect.
07/21/2023
pmbeautycabinet -.
Amazing Product
My second bottle of this gorgeous antioxidant serum of vitamin C and hyaluronic acid. The hyaluronic acid genuinely contributes to keeping my skin feeling hydrated. With other vitamin C serums I've always had to layer on a lot of moisturizing serums or creams to keep my skin from getting dry throughout the day. There are golden flecks in this serum that blend into the skin and give a golden glow. Really enjoying using this in the mornings these days.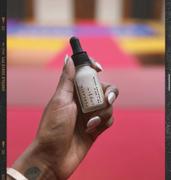 07/21/2023
theglow.edit - varshini reddy
Thumbs up! Awesome product.
Smells gentle and sweet like honey, love the shimmer, speedy absorption, feel nourished and skin softened after use. Obviously also very clean and natural ingredients.
Amazing Product
Look at this amazing texture from the Purearth Cassia Brightening Serum. An oil free texture with Cassia (indian senna) as spotlight ingredient: it stimulates collages and hyaluronic acid production, deeply hydrates, gives radiance and makes the complexion uniform. This face serum is perfect for dehydrated skin.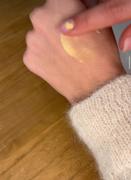 Impressive! Awesome product.
Really enjoyed a Vit C after a very long time! Combined with HA and pixie dust (that glow is serious) it is a serious multi tasker and highly underrated. If you haven't tried it already, you really must.
02/24/2023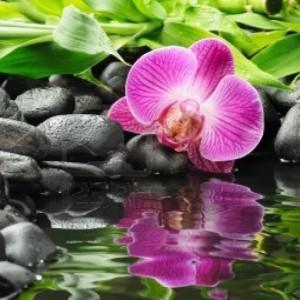 DS
Dhannya S.

India
Loved it
Keeps my skin hydrated and glowing
10/03/2022
Moumita R.

India
Awsum
It's a good product. It works. Made my skin bright n glowing. Worth it.
10/02/2022
Malini

India
A skincare powerhouse
Getting used to brighter, glowing skin!
10/01/2022
Ray

India
There is no 30 ml bottle then how did your reviewer mamta writen she ordered 30 ml
Mentioned
05/31/2023
PurearthWellness
Hello Raveena, we do carry a 30 ml bottle of this product and the weight is always printed on the front of the packaging. Hope this answers your query, thank you!
09/13/2022
Mamta s.

India
Amazing product
I started with 15ml bottle …now I have ordered 30ml .This serum is beyond amazing. WoW after one week using twice a day I can already see great results, dark spots reduced and skin so much brighter and smoother.No sticky effect. The face is very smooth and moisturized. I fell in love with this product. I have sensitive skin and I haven't had any irritation! I recommend to everyone!!❤ Give it a go, you won't regret it.
pure, potent & precious
We offer high performance Ayurvedic formulations to nourish your skin & senses.
Ethically sourced, fair trade and Leaping Bunny cruelty free approved.