Damp skin with the Wild Rose Himalayan Mist and apply 2 to 3 pumps into the palm of your hand. Inhale the calming, earthy notes of vetiver, rose geranium, and melissa. Apply to your face all over the cheeks, nose, lips, lashes, and neck. Take a damp warm wrung Kapas face cloth and press it all over the face. Breathe in and allow the steam to penetrate your pores. Gently wipe away and repeat twice or more as necessary. Finish with a splash of warm water and pat dry with a clean Kapas cloth. We suggest going to bed "naked skin" as often as you can. Follow Qing with the Rose & Seabuck Replenishing Face Cream for a boost of nourished nurturing.
Skin is left thoroughly cleansed, nourished, and evenly toned as pigmentation gradually fades out. Hemp oil balance the skin's sebum production, while the vitamins in the apricot oil gently diminish dullness or pigmentation. Sunflower oil, a powerful carotenoid, combats free radicals caused by external pollutants, which are gently brushed away by moringa and other powerful Ayurvedic herbs with dirt and dead skin cells.
Rasayana, sheeta, madhura, and kashaya herbs like amalaki, moringa, yashtimadhu, and neem balance, calm and cleanse skin while pacifying vata pitta and kapha disorders.
In-house maceration of moringa oleifera (moringa) seed*; urtica dioica (nettle) leaf§; emblica officinalis (amla) fruit*; melia azadirachta (neem) leaf* in prunus armeniaca (apricot) kernel oil, helianthus annuus (sunflower) seed oil*, cannabis sativa (hemp) seed oil*, ricinus communis (castor) seed oil, steam distilled essential oils of chrysopogon zizanioides (wild khus vetiver)§, melissa officinalis (lemon balm), pelargonium graveolens (rose geranium), archangelica officinalis (angelica root), +citronellol, +limonene, +eugenol, +farnesol, +geraniol, +linalool and love.

*certified organic, §wildcraft, +microbiome friendly.

Handcrafted in India.
Biophotonic violet glass.

our heroine botanicals
Moringa (Sigru)
Rich in amino acids. Builds collagen. Purifies and cleanses the skin to combat and cleanse pollutants
Hemp (Bhangā)
Balances the skin's sebum production. Non-comedogenic. The perfect Omega ratio nourishes and purifies the skin. Treats acne and inflammation
Nettle (Vrscikali)
A natural astringent and powerful skin and blood detoxifier (kushtgna)
Customer Reviews
03/04/2023
Shreya N.

India
Luxury in a bottle
I can say that about a lot of products that I've used by Pure Earth. The cleansing oil is a beauty must. It's amazing on the skin, beautiful fragrance reminiscent of a luxurious spa in Bali. My skin is clear and glowing. I absolutely absolutely love it. It's an investment in my skin and as I grow older we need to stop experimenting and start cementing the things that really suit our skin. This for me is a keeper. Much like other products by Pure Earth. I swear by their Turneric Sand scrub mask, Raw honey mitti mask, supercritical face oil, HA + Vit C serum, Kesha hair oil and the strobe highlighter to an everyday pop of magic. I don't wear any make up except this and sometimes Lali.
01/17/2023
Amrita M.

India
Love
This is my fav oil cleanser. Feels luxurious and nourishing. And great at taking off make up. Use with a washcloth.
02/15/2022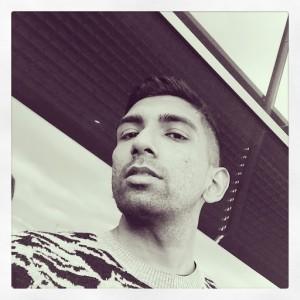 A
Arjun

India
Great for a face massage
This has a nice slip, which makes it great for a face massage.
10/07/2021
Sabbeena P.

India
Calming and Rejuvenating
Love the quing cleansing oil, the calmness the smell and massage provides makes me feel like I am in an ayurvedic spa for a luxurious treatment. And all this in the comfort of my home. Don't forget to clean your face with a warm muslin cloth, and just let the goodness seep in:)
05/14/2021
ross

India
A great cleanser
Hands down the best cleanser, it really melts away my makeup and sunscreen ensuring my skin is clean and prepped for hydrating and nourishment. Its scent is also very earthy, which reinforces its cleansing complex!
Saviour for dry skin
This is by far the best cleansing product for dry skin. It leaves my skin soft, refreshed and perfectly balanced without feeling oily or dry. I love the sweet scent of this oil. Reminds me of marzipan somehow.
11/10/2020
Sheetal d.

India
the best there is out there for sensitive skin
This cleansing oil does wonders for rosecea and sensitive skin. It does its job so well and one does not feel the usual dryness after cleansing.
06/04/2020
Nomita S.

India
Great product
Great product
05/13/2020
Sakshi

India
Qing - Perfect cleanser
I have now been using this oil 4 times a week at least to cleanse my face and I have never found such deep cleansing that doesn't harm your skin, but does so much good. It takes off every trace of product off my face, incidentally even AFTER using a makeup remover and facewash. I was honestly surprised at how gunk still gets left on your skin after what I thought was a pretty thorough method. All five stars and more!
pure, potent & precious
We offer high performance Ayurvedic formulations to nourish your skin & senses.
Ethically sourced, fair trade and Leaping Bunny cruelty free approved.