Warm 10 – 15 ml in a bowl and apply from roots to the entire length of hair shaft. Massage every inch of the scalp vigorously and in quick zig zag motion for 5 - 30 minutes. Twist into sections and pull away from scalp to enhance blood and oxygen flow to the brain to stimulate hair growth. Leave on for an hour or overnight as a weekly deep treatment – before washing off thoroughly. Work a few drops into damp hair as a leave-in treatment serum to tame frizz.

Immerse your spirit and senses in the vibrations of this Devi Durga mantra. Sound bathing in mantras radiates a powerful, palpable energy that stokes the fire and light within (tejas and ojas) while restoring good sleep and wellbeing.

ॐ ऐं वाग्देव्यै विद्महे
कामराजाय धीमहि।
तन्नो देवी प्रचोदयात्॥

Om Aim Vaga Devyai ca Vidmahe
Kama Rajaya Dhimahi
Tanno Devi Pracho Dayat॥

Chant 108 times while oiling your hair (shirobhyanga), in the shower or while bathing.
Kesha is rich in vitamins A, C, E and essential fatty acids that nourish and repair damaged, dry, frizzy hair. Light and easily absorbed, Kesha delivers deep moisture into the hair shaft relieving dry itchy scalp conditions and dandruff. Hair regains strength, lustre, volume and shine with regular use.
A complex of hot, bitter and pungent (ushna, katu and tikt) herbs balanced with cooling (sheeta) and rejuvenating (rasayana) herbs that stimulate, fortify, build, nourish and soothe all at the same time.
Helianthus annuus (sunflower) seed oil*, sesamum indicum (sesame) seed oil**, cocos nucifera (coconut) seed oil**, eclipta prostrata (bhringraj)**, nardostachys (jatamansi) root, cyperus rotundus (nagarmotha), nigella sativa (kalonji), emblica officinalis (amalaki)**, vitex negundo (nirgundi), onosma echioides (ratanjot)§, steam distilled essential oils of jasminum sambac (jasmine), lavendulan angustifolia (lavender), rosmarinus officinalis (rosemary), citrus aurantia (lemon), and love.
**certified organic, §wild harvested.

Composed with rare botanicals that are natural, unrefined and non-deodorized. They may vary in colour and fragrance with changes in seasonal harvests.

Free of alcohol, parabens, sulphates, phthalates, palm, petrochemicals, formaldehyde, carbomers, phenoxyethanol, silicones, glycols, PEG, DEA, TEA, GMOs, artificial fragrances, colourants, additives and other questionable ingredients.

Sustainable, wild harvested, handmade with love in India and of fair trade origin. The bottling is a beautiful keepsake you'll want to repurpose and recycle forever!
our heroine botanicals
Amla (Amalaki)
Strengthens and nourishes the scalp and hair shaft down to the follicles. A rasayana herb is rich in Vitamin C to balance and nourish all the tissues (dhatus)
Jatamansi
Improves the health of hair follicles. Calms the brain and manages anxiety and insomnia
Eclipta Prostrata (Bhringraj)
A superstar hair herb! Promotes hair growth, and arrests premature greying and hair loss. Nourishes dry, weak hair and stressed scalp
Customer Reviews
05/26/2022
Yasmine

India
What a unique color
One of my favorite oils❤️ My husband loves this one too!
05/26/2022
Bridget

India
WoW looks great
Love this hair oil!
05/26/2022
Priya D.

India
Never knew another oil that has these manyyy beautiful ingredients
My first purchase was the mitti mask and I have earlier shared how fab it is and now I used the oil and omg! I am totally in love with it. It does more than it promises...I have been using Ranavat hair oil and that was fine but I don't think am ever gonna go back from the kesha fortifying oil! It just betters the damn texture...great product.
02/15/2022
Priya D.

India
Great Product
My first purchase was the mitti mask & I have earlier shared how fab it is and now I used the oil & omg! I am totally in love with it. It does more than it promises. I have been using the Ranavat hair oil and that was fine but I don't think am ever gonna go back from the Kesha Fortifying Oil! It just betters the damn texture…great product.
12/15/2021
Upasna M.

India
Kesha oil
You can feel the difference after the first use only. Hair feels soft and lustrous. Helps reduce the frizz in the hair.
Kesha oil
Hair is left soft and silky after wash. Helps in improving the texture of the hair.
11/30/2021
Boggarapu S.

India
Kesha oil
Hair is left soft and silky after wash and can see new hair growing within 5 to 6 uses.
10/05/2021
Suniti R.

India
What a difference!
I've been using this oil for a few months - it smells lovely and works like magic. I've noticed my hair texture change, its growth improve miraculously and the lustre is back. I highly recommend because it's worth every penny.
10/04/2021
Monica C.

India
Good for slap
I am happy with my purchase.
10/01/2021
shilpa a.

India
kesha
Amazing product smells divine and the texture is so light..just started using it and I can say for sure will continue using it.
04/16/2021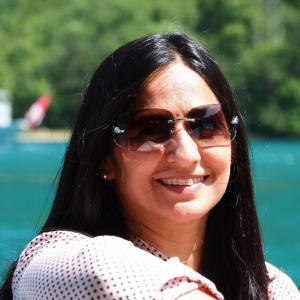 GB
Geetu B.

India
Soulful product experience
Absolutely loved the texture smell - the entire ritual experience.
04/13/2021
MAnpriT s.

India
Kesha Love
If you want to experience luxury and results at the same time then please choose Kesha Hair oil by pure earth! From colour to fragrance to the healing it does it all together. The beauty of the product is that it's very light and with very little quantity it nourishes your hair and scalp. Please do follow the hair massage video by Kavita to get onto another level of ritual all by yourself and reap amazing benefits❤️
04/10/2021
Astha S.

India
The best hair oil!
Used this oil a few times now and my hair is less frizzy, more bouncy and has lots of shine. You will notice the difference in the first application itself! And the smell is heavenly with notes of lemon and lavendar!
pure, potent & precious
We offer high performance Ayurvedic formulations to nourish your skin & senses.
Ethically sourced, fair trade and Leaping Bunny cruelty free approved.